Dijana Jelača: Dislocating Screen Memory. Narrating Trauma in Post-Yugoslav Cinema.
Houndmills, Basingstoke, Hampshire: Palgrave Macmillan 2016, ISBN 978-1-137-50253-7, 275 p.
Author

Anna Batori

Table of contents

no
Keywords: Post-Yugoslav Cinema; War Trauma; Cultural Studies; Postmemory; Trans-ethnicity; Perpetrator Trauma; Victim Trauma.
In Dislocating Screen Memory, Djana Jelača offers a detailed analysis of post-Yugoslav cinema as visual reflection on the trauma caused by the breakup of Yugoslavia and the bloodshed that followed it. Jelača's work is a key study of the cinema of the region that not only maps out a lesser-known filmic territory, but discusses the war's possible after-effects from a trans-ethnic perspective. This refreshing, reparative approach to the post-conflict cinema of Bosnia, Croatia and Serbia views screen memory from a new perspective, where ethnicity and gendered experience are not mutually exclusive. Dislocating Screen Memory uses traumatic memory as a global vehicle that connects and articulates sexuality, age, gender or social class under a united cultural aegis. This context then creates multi-connected trauma narratives, dislocates ethnocentric heteronormativity. Jelača's approach to post-Yugoslav cinema is thus a brave and stimulating attempt to use erased national boundaries to shed light on questions of cultural memory, nostalgia, sexuality and gendered aspects in post-Yugoslav cinema. Instead of the memory of violence, the author concentrates on what she calls "an invitation for empathy" (Jelača: 19) that generates an archive of feelings dominant in the collective consciousness of the region and its visual psyche.
Because of the complexity and fluidity of terms like ethnicity, nostalgia and remembrance, Jelača introduces the concept of "dislocated screen memory" that not only "marks the limits of narrative stability [but] implies a disturbance of standard modes of ordering the hierarchies of knowing, [while taking] displacement and substitution as integral to memory as a cognitive process […]" (ibid.: 19). According to Jelača, dislocated screen memory constitutes of lost memories that are covered by the clandestine workings of trauma, which is thus juxtaposed with post-conflict realities. This kind of counter-memory suggests the deep impact of the war on the memory of the region, which is communicated in a melancholic tone on screen. Often, as Dislocating Screen Memory proves, the signs of trauma in film are pre-cognitively recognisable in the mise-en-scéne: close-ups, abrupt cutting, and unusual camera angles all place the spectator deep within the image. Thus, besides the thematic concern of the post-war Balkan art-cinema, trauma is visible in the visual text itself, which offers an innovative understanding to the very phenomenon of contemporary trauma structures.
Jelača's wide-ranging analysis of post-Yugoslav cinema is built around five larger case studies – mainly from Bosnia, Serbia and Croatia – aiming to illustrate post-war trauma on screen. While considering the role of war discourse as cultural memory and collective identity, Chapter 1 offers close readings of films such as Dino Mustafić's Remake (2003, Bosnia and Herzegovina), Jasmila Žbanić's Za one koji ne mogu da govore/For Those Who Can Tell No Tales (2013, Bosnia and Herzegovina) or Goran Devic and Zvonimir Jurić's Crnci/The Blacks (2009, Croatia). While focusing on the perspective of the perpetrator, Jelača argues that the lost sense of home, together with the brokenness of spaces and language in films, create a liquid, uncertain terrain.
Chapter 2 focuses on the gendered aspects of war trauma via well-known films, such as Srđan Dragojević 's Lepa sela lepo gore/Pretty Village, Pretty Flame (1996, Serbia), Jasmila Žbanić 's Grbavica/Grbavica: The Land of My Dreams (2006, Bosnia and Herzegovina) and Aida Begić's Snijeg/Snow (2008, Bosnia and Herzegovina). As Jelača argues, these examples illustrate the way trauma constitutes gendered identity and demonstrates new approaches to the understanding of the difference between the Other and the (ethnic) Self. As, for instance, Snow and Grbavica illustrate, trauma is independent from national, gender or ethnic divisions, as the female perspective is contextualised within an ethno-centred point of reference.
Probably, the book's most fascinating section is Chapter 3, which enumerates and discusses a wide range of queer-themed post-Yugoslav films, that "dislocate ethnocentric heteronormativity as a primary mode of group belonging" (ibid.: 23). Dalibor Matanić's Mrtve djevojke/Fine Dead Girls (2002, Croatia), Želimir Žilnik's Dupe Od Mramora/Marble Ass (1995, Serbia) and Ahmed Imamović's Go West! (2005, Bosnia) are all queer-themed films that challenge the dominating ideology of trauma as a heteronormative gesture. Queerness in these films is discussed as part of or the cause of the tragic faith that prevents protagonists participating in the ethno-national imagination, generating dislocated war-memory positions. In her excellent analysis Jelača shows that these films are brimful of "images and memories of hateful heteronormative encounters premised on traditional binary divisions" (ibid.: 136). By refusing the traditional understanding of sexuality, queer dislocated memories actually generate a new platform for peace, and as so, they "have the potential to offer significant road-blocks for further utilisation of love as a weapon of hate, making it into a channel of hope instead" (ibid.: 136).
Chapter 4 turns towards the affective state of Yugo-nostalgia in the cinema of the region. Focusing on Emir Kusturica's well-known and often discussed Podzemlje/Underground (1995, Serbia), Jelača discusses history and memory as intertwined phantasms. As she elaborates, the last scene of Underground, where the protagonists are placed on a floating island, demonstrates an unrealistic, melancholic longing for Yugoslavian unity.
Finally, the book examines the impact of the war in post-Yugoslav youth culture. In films like Nikola Ležaić's Tilva Roš/Tilva Rosh (2010, Serbia), Maja Miloš's Klip/Clip (2012, Serbia), Svetozar Ristovski's Iluzija/Mirage (2004, Macedonia) or Aida Begić's Djeca/Children of Sarajevo (2012, Bosnia and Herzegovina), the post-memory of trauma becomes a habitus that contributes to taste dispositions and stimulates a readiness for violence. These films constantly articulate the links between ethnicity, gender identity and social strata, thus creating a "war class" (ibid.: 217) that follows violent patterns of the parental generation.
In her conclusion, Jelača provides further refreshing insights into the post-war cinema of the region. Thus she draws attention to the figure of the child in contemporary films, arguing that it acts as a "repository of screen memory of our lost, figurative (and real) childhoods, where identity categories were more permeable than the ensuing violence and war would […] allow them to be" (ibid.: 229). This discussion undoubtedly shows the younger generation in a new light of (post-)traumatic existence. By going against this perspective, Jelača re-frames the deeply embedded academic understanding of Balkanisation and self-Balkanisation. . While establishing the term "quiet war film" (ibid.: 219-237), she analyses Janez Burger's Circus Fantasticus/The Silent Sonata (2010, Slovenia) and Pjer Žalica's Kod amidže Idriza/Days and Hours (2004, Bosnia and Herzegovina) as examples of implicit reflections of war and trauma. Although these films' narratives do not centre on violence and war, their visual registers and cinematic language allude to war-films. Despite their calm and silent images, The Silent Sonata and Days and Hours both erase the sense of emotional safety which, according to Jelača, "[o]pens up new possibilities of attachment to spectatorship as cultural memory, performed against the dominant grain, [and] dislocated from its confines of uncritical recognisability" (ibid.: 232).
Based on close textual and thematic analysis of selected films, Dislocating Screen Memory offers an innovative approach to understanding the violence, gender-relations, and explicit and implicit war-memories that are reflected in the cinema of the Balkans. Jelača's book is a well-structured, detailed work, a long-awaited contribution on post-war Yugoslav cinema and in general, the way memory and trauma intertwine on screen.
Dr Anna Batori
Babes-Bolyai University, Cluj-Napoca
anna.batori@gmx.net
Bio
Anna Batori is a Lecturer in Film Studies at the Babeş-Bolyai University (Cluj-Napoca, Romania) with an MA in Film Studies (Eötvös Loránd University, 2012) and a PhD in Film and Television Studies (University of Glasgow/Screen, UK, 2017). Her book, Space and Place in Romanian and Hungarian Cinema (2018), is published by Palgrave Macmillan. She writes and teaches European and world cinema, modern film theory and digitized narrative techniques.

Filmography
Begić, Aida. 2008. Snijeg/Snow. Les Films de l'Après-Midi, Rohfilm, Documentary & Experimental Film Center and Mamafilm.
Begić, Aida. 2012. Djeca/Children of Sarajevo. Film House Sarajevo.
Burger, Janez. 2010. Circus Fantasticus/The Silent Sonata. Staragara Productions.
Dragojević, Srđan. 1996. Lepa sela lepo gore/Pretty Village, Pretty Flame. Cobra Films.
Devic, Goran and Juric, Zvonimir. 2009. Crnci/The Blacks. Kinorama.
Imamović, Ahmed. 2005. Go West! Comprex Productions.
Kusturica, Emil. 1995. Podzemlje/Underground. Pandora Filmproduktion.
Ležaić, Nikola. 2010. Tilva Roš/Tilva Rosh. Film House Kiselo Dete.
Matanić, Dalibor. 2002. Mrtve djevojke/Fine Dead Girls. Alka Film Zagreb.
Miloš, Maja. 2012. Klip/Clip. Film House Bas Celik.
Mustafić, Dino. 2003. Remake. Forum Film.
Ristovski, Svetozar. 2004. Iluzija/Mirage. Small Moves.
Žalica, Pjer. 2004. Kod amidže Idriza/Days and Hours. Radio-televizije Federacije BiH.
Žbanić, Jasmila. 2013. Za one koji ne mogu da govore/For Those Who Can Tell No Tales. Deblokada Produkcija.
Žbanić. Jasmila. 2006. Grbavica/Grbavica: The Land of My Dreams. Coop99 Filmproduktion
Žilnik, Žilnik. 1995. Dupe Od Mramora/Marble Ass. Radio B92.
Suggested Citation
Batori, Anna. 2018. Review: "Djana Jelača: Dislocating Screen Memory. Narrating Trauma in Post-Yugoslav Cinema." Apparatus. Film, Media and Digital Cultures in Central and Eastern Europe 7. DOI: http://dx.doi.org/10.17892/app.2018.0007.117
URL: http://www.apparatusjournal.net/
Copyright: The text of this article has been published under https://creativecommons.org/licenses/by/4.0/ This license does not apply to the media referenced in the article, which are subject to the individual rights owner's terms.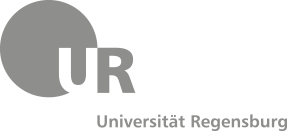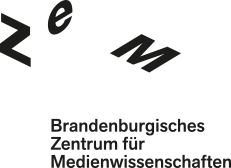 Apparatus. ISSN 2365-7758