Editorial: On Making the Work of Women Editors Visible
Author

Adelheid Heftberger, Ana Grgic

Keywords

film editing; female editors; feminist film studies; film production processes; creative practice; authorship; collaboration; cultural invisibility, Central and East European cinema.

Table of contents
In 2017, Karen Pearlman and Adelheid Heftberger published a call for papers under the title "Revealing the Invisible: Women and Editing in Central and Eastern European Film", reaching out to the researchers and practitioners of editing/montage by women in Central and Eastern Europe. Having received a multitude of exciting abstracts, Karen and Adelheid decided to divide the submissions into two issues on the topic. While Issue 6 focused on the Soviet avant-garde, the second part of these special issues, widens its geographical and chronological scope to include historical and contemporary editing practices and case studies of women editors working in Central and Eastern Europe, who have influenced and continue to shape film form in national contexts and further afield. The editorial which follows below, was written by the current editors, Adelheid Heftberger and Ana Grgic, a film scholar and film historian with expertise on Eastern European Cinema, who came on board in order to prepare Issue 7:
Issue 7 includes a contribution from the emerging field of artistic research, which expands and encompasses the notion of practice and research to combine creative processes of writing and (audio-visual and text) editing. Thus our TOC image – Jane Austen's "prickly method of editing" – not only illustrates this issue, but perfectly resonates with the idea that editing is also Handarbeiten (handiwork, craft), as the editor in chief Natascha Drubek has pointed out. While working on her manuscript The Watsons, Austen had devised a strategy in which straight pins would be placed in those precise spots "where erased material was to be covered or where an insertion was required to expand the text" (https://janeausten.ac.uk/edition/ms/WatsonsHeadNote.html).
This homemade, handmade, haptical dimension of the editing technique and process seems to echo through the creative work of several women editors featured in this issue. The film strip can be cut, pierced and put together just like pieces of fabric it is hung by pegs by Elizaveta Svilova, or examined on a table by Lilia Brik resembling a seamstress holding a meter.
Many of our authors argue that their observations – mostly based on interviews which were carried out in order to collect empirical or even ethnographic data – reveal work and contributions to filmmaking which remain unnoticed by academia until recently. While the term invisible editing is traditionally connected to the classical Hollywood continuity editing style, here the "invisible" refers to the lack of recognition of women film editors in Central and Eastern Europe, both in the public and professional sphere, and most poignantly in academia. Not coincidentally, "shadow" was another word chosen by more than one author to describe the working sphere in which female editors operate and perform their creative tasks. The authors of this issue reveal the influence of women editors whose creative work and histories have slipped into latency and now emerge to the discursive surface from the "shadow archive" so to speak. By allowing the films to enfold and unfold histories of their creative practice, what emerges is a unique affective and haptic relationship between the women editors and the film material. As Giuliana Bruno notes in her work on early cinema practices: "like a dressmaker, the woman editor cuts and puts together pieces of film text(ure)s" (1993: 106) to produce a homogenous and interrelated whole.
Furthermore, it is precisely this complex assemblage of film fabric, the completed film, which produces sense and gives meaning, without which a film cannot be, and for which reason an editor's creative input can be seen as co-authorial in many ways. Comparing the ideology of editing to the ideology of death, as the only operation which allows life to acquire meaning, Pier Paolo Pasolini remarks that:
Death effects an instantaneous montage of our lives; that is, it chooses the truly meaningful moments (which are no longer modifiable by other possible contrary or incoherent moments) and puts them in a sequence, transforming an infinite, unstable and uncertain—and therefore linguistically not describable—present into a clear, stable, certain and therefore easily describable past … It is only thanks to death that our life serves us to express ourselves … Editing therefore performs on the material of the film…the operation that death performs on life. (emphasis in original) (Pasolini 2005 [1967]: 236-237)
As editors of this issue, we were also faced with rather difficult and often conflicting questions and problems, such as what to include and what to omit, since there is very little academic scholarship or research undertaken on the work of women editors, not only in Central and Eastern Europe but around the world. Perhaps similarly to a film editor, a journal editor is sometimes confronted with the limitations of the material at her/his disposal, and faces an ethical dilemma: whether to prioritise visibility of a previously neglected subject over the varying quality of the material. We chose visibility. In many ways, the authors of the articles included in this issue, are charting a new territory, and have therefore struggled with few references to secondary sources, while archival records (aside from the films themselves) tend to be scarce. We have decided to give them a space in which to express their voices, in the hope that through online visibility and greater accessibility, these under-researched areas of film studies, i.e. women editors and their contributions to different national cinemas, will spark further interest, raise questions and consequently produce more robust academic scholarship.
It is also important to note that both of these issues emerge at a time when the #MeToo movement has been gaining more momentum since the Harvey Weinstein scandal exploding in Hollywood and consequently a series of gender equality and women's rights movements across the globe have garnered more media attention. Moreover, the film industries in many of the countries discussed in this issue, have been predominantly 'men's clubs' for the most part of the twentieth century, however, recently new 'schools' and strong female voices are emerging. This is evidenced from the new generation of women documentary filmmakers from the Marina Razbezhkina School in Russia, or as is the case in Croatia, the recent rise of several women directors whose films focus on female characters and explore new visual sensibilities (Vidan and Crnković 2012, Vidan 2018), and in Romania, within the climate of the male dominated Romanian new wave, the most recent success of Adina Pintilie's debut feature Touch Me Not (2018) at Berlin International Film Festival, taking the Golden Bear. Finally, turning to the question and position of editors, and more specifically women editors, we would like to conjure an evocative and powerful scene from Karen Pearlman's beautiful short Woman with an Editing Bench (2016) which pays homage to the work of Elizaveta Svilova, the editor behind Dziga Vertov's acclaimed Man with a Movie Camera (1929). In the last scene charged with symbolism, Svilova metaphorically and literally saves Vertov and the film from oblivion, by lifting his unconscious body and carrying him from this dark narrow alleyway towards the camera. The importance of editing, and the role of the editor, as the carrier of the film (meaning) is underscored, and as a result montage as the essence of the cinematic form.
In Issue 7, questions revolve around complex issues such as: Is there a tangible female way of looking at footage, editing the material, and creating something that is different from their male colleagues? Does gender make a difference? How does the self-image as woman and editor influence the self-representation of these creative people? Naturally, we cannot attempt to provide answers which are simple and finite. We are rather seeking to weave these voices of hitherto invisible practitioners from all spheres of filmmaking, and theoreticians into a growing network of nodes and relations between those. These nodes, as in data about the protagonists or even just their names and works, still have to be created because they have not been in the limelight of film history and film studies, let alone within the public awareness. We now have a digitally connected image of women's (invisible) agency in shaping the final result of films, that is co-authorship, made visible now in Apparatus 6 and 7 for the first time.
In "Authoring From the Shadows: Creativity and the Film Archive in The Autobiography of Nicolae Ceaușescu" Raluca Iacob presents the Romanian editor Dana Bunescu as one of the most influential figures of not only contemporary Romanian, but also European cinema. Iacob focuses on the well-known film Autobiografia lui Nicolae Ceaușescu as an example of her artistry and creativity, highlighting not only Bunescu's work on montage, but also her skills in sound editing.
Anastasia Khodyreva is also concerned with the structural invisibility of female editors. She analyses the autobiographies of three contemporary women Russian editors, namely Julia Batalova, Dasha Danilova and Anna Mass, in order to explore the issue of editors' invisibility in the Russian filmmaking community, gender ecology and how their editorial work fits within the hierarchy of filmmaking professions.
Focusing on the rise of Russian independent documentary production, and more specifically the legacy of the Marina Razbezhkina School of Documentary Film and its aesthetics of observational realism, Daria Shembel argues how the School's approach has led to an editing technique she terms "no montage". This is particularly evident in the analysis of the single take film, most notably Beata Bubenets's Polet puli / Flight of a Bullet (2017, Latvia, Russia).
Jelena Modrić explores the life and work of the Croatian film editor Radojka Tanhofer, whose legacy spans the early years of Croatian cinema within former Yugoslavia, and continues to influence new generations of Croatian film editors today. Through an analysis of editing techniques in several acclaimed films such as H8 (1958) and Rondo (1966), she highlights Tanhofer's skill and innovative approaches to film form and language.
Finally, we are proud to present a new and exciting section which opens up to a realm of practice-led research. "Artistic Research" in this issue of the Apparatus Journal which was stimulated by Karen Pearlman's involvement as guest editor in Issue 6 as well as Adelheid Heftberger's long lasting interest in visualising editing practises. In this section1, film editor and author Szilvia Ruszev presents an innovative way of discussing editing practices by using images rather than words. Ruszev's digital études are not only visualisations of styles of cutting but also render the intricate work of editing visible to a wider audience. Moreover, her work is also a means of making the work of editors visible, through the use of innovative digital techniques not previously possible.
We hope you enjoy reading and meandering through the variety of film text(ure)s which reveal the work of women film editors in Central and Eastern Europe whose cutting and assembling no longer is part of an invisible (hi)story of film.
Adelheid Heftberger | adelheidh@gmail.com | German Federal Archive / Film Collection
Ana Grgic | ana.grgic@monash.edu | Monash University Malaysia
Notes
1 This section is not peer-reviewed in the traditional way, which means relying on an anonymous evaluation of the text.
Bio
Dr. Adelheid Heftberger is a slavicist and film scholar, and currently holds the position of head of film access in the German Federal Archive (Berlin). Previously she held positions at the Brandenburg Center for Media Studies (Potsdam) and the Austrian Film Museum (Vienna) as researcher, curator and archivist. Her main areas of expertise include Digital Humanities, Film Cultural Heritage and Russian/Soviet Film. She is the author of the book Digital Humanities and Film Studies. Visualising Dziga Vertov's Work (2019) and has published on Russian cinema, archival collections and visualization of filmic structures.
Dr. Ana Grgic is currently a Lecturer in Screen Studies at Monash University Malaysia. Her forthcoming monograph with Amsterdam University Press focuses on the relationship between early cinema in the Balkans, archives and cultural memory. She is co-editor of the first special issue on Albanian cinema (available at KinoKultura, 2016), and is currently working on an edited collection with Dr Lydia Papadimitriou entitled Contemporary Balkan Cinema: Transnational Exchanges and Global Circuits (forthcoming with Edinburgh University Press). Her scholarly contributions have appeared in The Film Festival Yearbook 5: Archival Film Festivals (2013), Frames Cinema Journal (2013), Divan Film Festival Symposium Papers (2014, 2015), Cinemas of Paris (2015), Studies in Eastern European Cinema (2016), Short Film Studies (2017), Film Quarterly (2018), and Images (2018).
Bibliography
Bruno, Giuliana. 1993. Streetwalking on a Ruined Map: Cultural Theory and The City Films of Elvira Notari, Princeton, N.J.
Pasolini, Pier Paolo. 2005 (1967). "Observations on the Sequence Shot." In Heretical Empiricism, 233-237, Washington.
Vidan, Aida and Gordana P. Crnković, eds. 2012. In Contrast: Croatian Film Today. Zagreb, Oxford, New York.
Vidan, Aida. 2018. "Framing the Body, Vocalizing the Pain: Perspectives by the South Slavic Female Directors." Studies in European Cinema. Recent Quality Film and the Future of the Republic of Europe. Volume 15, Issue 2-3, 2018: 125-145.
Suggested Citation
Adelheid Heftberger and Ana Grgic. 2018. "Editorial: On Making the Work of Women Editors Visible." Women Cutting Movies: Editors from East and Central Europe (ed. by Adelheid Heftberger and Ana Grgic). Special Issue of Apparatus. Film, Media and Digital Cultures in Central and Eastern Europe 7. DOI: http://dx.doi.org/10.17892/app.2018.0007.154
URL: http://www.apparatusjournal.net/
Copyright: The text of this article has been published under https://creativecommons.org/licenses/by/4.0/ This license does not apply to the media referenced in the article, which are subject to the individual rights owner's terms.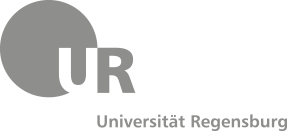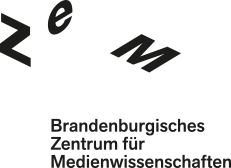 Apparatus. ISSN 2365-7758