Filmed Documents. Methods in Researching Archival Films from the Holocaust
Abstract
Holocaust-related archival films document pre-war Jewish life and the fate of the Jews during the Second World War and, to some extent, during its aftermath as well. These materials – propaganda films, amateur films, documentary films – capture events at the time of their occurrence, and are therefore an invaluable historical source and should be treated as such. They contain many layers of information that must be examined. Comprehensive research is essential in determining the motivation and ideology of the person behind the camera, identifying places and events, creating the geographical frame, and, in some instances, even identifying situations and people. The more information available on a film, the greater its importance as a historical document. This article will focus on working methods of researching archival footage, and will explore examples of such research conducted on films catalogued in the Yad Vashem Film Archive.
Keywords
Poland; Netherlands; Nowe Miasto nad Pilicą; Płońsk; Będzin; Veendam; Franeker; Holocaust; Pre-war; Archival footage; film makers; Propaganda; Private Films; home movies; ephemeral films; Jewish Communities; Historical Sources.
References
בירנבאום, יהושע השל. 2008. זכרונותיו של יהושע השל בירנבאום / Birnbaum, Yehoshua Heschel. 2008. The Memoires of Yehoshua Heschel Birnbaum.
דומברובסקה, דנוטה וויין, אברהם. 1976. "ויירושוב", בתוך: פנקס הקהילות, פולין, כרך ראשון – לודז' והגליל, דנוטה דומברובסקה ואברהם ויין, עורכים. 158. ירושלים / Dąbrowska, Danuta and Wein, Abraham. 1976. "Wieruszow", in: Pinkas Hakehilot, Encyclopedia of Jewish Communities, Poland, Vol. I, The Communities of Lodz and its Region, edited by Danuta Dąbrowska and Abraham Wein. 158. Jerusalem
זלקוביץ, יוסף (עורך). 1970. וירושוב – ספר זכרון. 281, 299. תל אביב /
Zelkowitz, Yosef (editor). 1970. Wieruszow – Sefer Yizkor (Memorial Book). 281, 299. Tel Aviv.
צמח, שלמה (עורך). 1963. ספר פלונסק והסביבה, ניישטאט וסוכוצ'ין, יד וזכר לקהילות שנחרבו. תל אביב. עמ' 695 / Zemah, Shlomo (editor). 1963. Sefer Plonsk ve-ha-seviva (Memorial Book of Plonsk and Vicinity). 695. Tel Aviv.
Księga Adresowa Polski (wraz z W. M. Gdańskiem): dla handlu, przemysłu, rzemiosł i rolnictwa, 1929, 2020–2021. Warszawa.
Nordheim, Moshe. 2003. From Rebuke to Rejoicing. Jerusalem.
DOI:
http://dx.doi.org/10.17892/app.2016.0002-3.85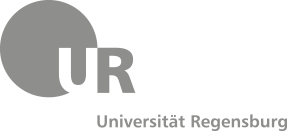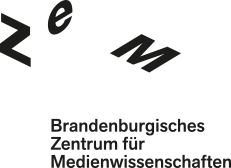 Apparatus. ISSN 2365-7758