Ėsfir' Shub on Women in the Editing Room: "The Work of Montazhnitsy" (1927)
Alla Gadassik

Emily Carr University of Art + Design
Keywords:
Ėsfir' Shub, Soviet Union, montage, editing, feminist film history, women's cinema.
Abstract
This is the first English translation of a 1927 article by Soviet documentary filmmaker Ėsfir' Shub, in which she profiles the contributions of women to Soviet film editing departments. The translation pays particular attention to the titular figure of the montazhnitsa (translated as "montagess") — a gender-specific position within the studio structure. The translator's introduction contextualizes Shub's article and teases out her subtle interventions into the gendered rhetoric that diminished the status of female editing assistants (including, by extension, Shub's own work as a director-editor). In particular, the introduction points to the importance of technical expertise, visual memory, and critical discernment in Shub's account of the work of the montagess.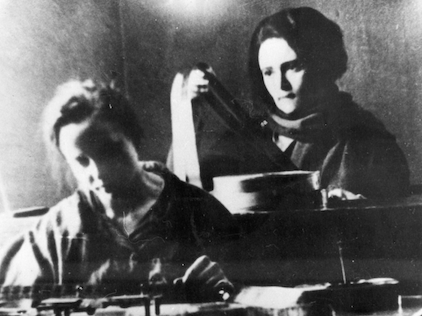 How to Cite
Gadassik, Alla. 2018. "Ėsfir' Shub on Women in the Editing Room: 'The Work of Montazhnitsy' (1927)". Apparatus. Film, Media and Digital Cultures of Central and Eastern Europe, no. 6 (August). https://doi.org/10.17892/app.2018.0006.125.
Copyright (c) 2018 Apparatus. Film, Media and Digital Cultures of Central and Eastern Europe
This work is licensed under a Creative Commons Attribution 4.0 International License.
The articles in Apparatus are published under https://creativecommons.org/licenses/by/4.0/ This license does not apply to the media referenced, which are subject to the individual rights owner's terms.
The authors hold the copyright without restrictions and retain publishing rights without restrictions.