Centrality and Centralisation: A Social Network Analysis of the Early Soviet Film Industry, 1918-1953
Abstract
The Soviet film industry, like any other institution, was made up of networks of people who knew each other, or who knew people who knew each other. In this article, Joan Neuberger examines some of those relationships using digital social network analysis. Applying digital network analysis to the connections between the directors and actors working in Soviet film during the period 1918-1953, she shows, first, some of the benefits of obscurity, and second, that changes in ethnic and regional integration during this period offer a different picture of centralisation than a study of political centralisation.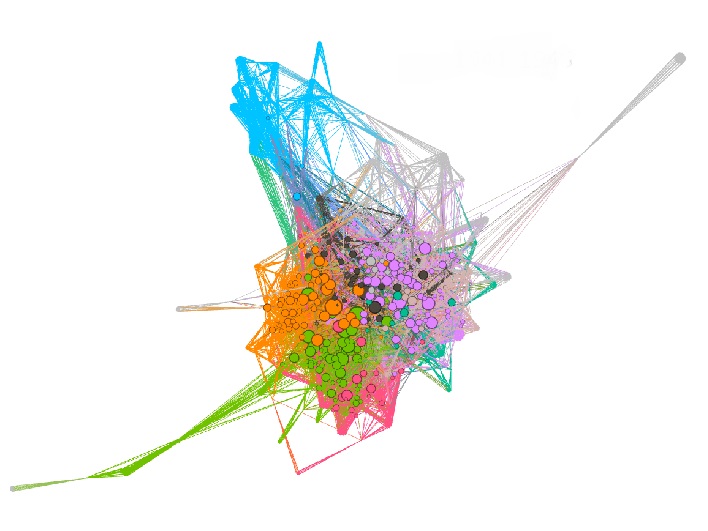 Downloads
How to Cite
Neuberger, Joan. 2020. "Centrality and Centralisation: A Social Network Analysis of the Early Soviet Film Industry, 1918-1953". Apparatus. Film, Media and Digital Cultures of Central and Eastern Europe, no. 10 (October). https://doi.org/10.17892/app.2020.00010.177.
License
The articles in Apparatus are published under https://creativecommons.org/licenses/by/4.0/ This license does not apply to the media referenced, which are subject to the individual rights owner's terms.
The authors hold the copyright without restrictions and retain publishing rights without restrictions.