How Khrzhanovskiy's DAU was Tailored
An Interview with Costume Designers
Keywords:
Denis Shibanov, Ilya Khrzhanovskiy, Leningrad, Kharkiv, Moscow, Lenfilm, film production, historical costume, uniform, Soviet material culture, props, archive, collection, reconstruction and shift, hypertrophy, GOST (state quality standard), texture, fabric, clothes, colour, silhouette, image, tailoring, costume psychology, fashion, body techniques, environment, DAU set, feeling, aesthetic
Abstract
In April 2020, at the time of the release of the DAU films on the Internet, art historian Nadia Plungian interviewed the costume designers from the DAU project. Liubov' Mingazitinova collected their responses from this unpublished interview for this special issue of Apparatus. The artists share their recollections of working in St. Petersburg and Kharkiv, discuss their concepts of costume design and share their unpublished sketches.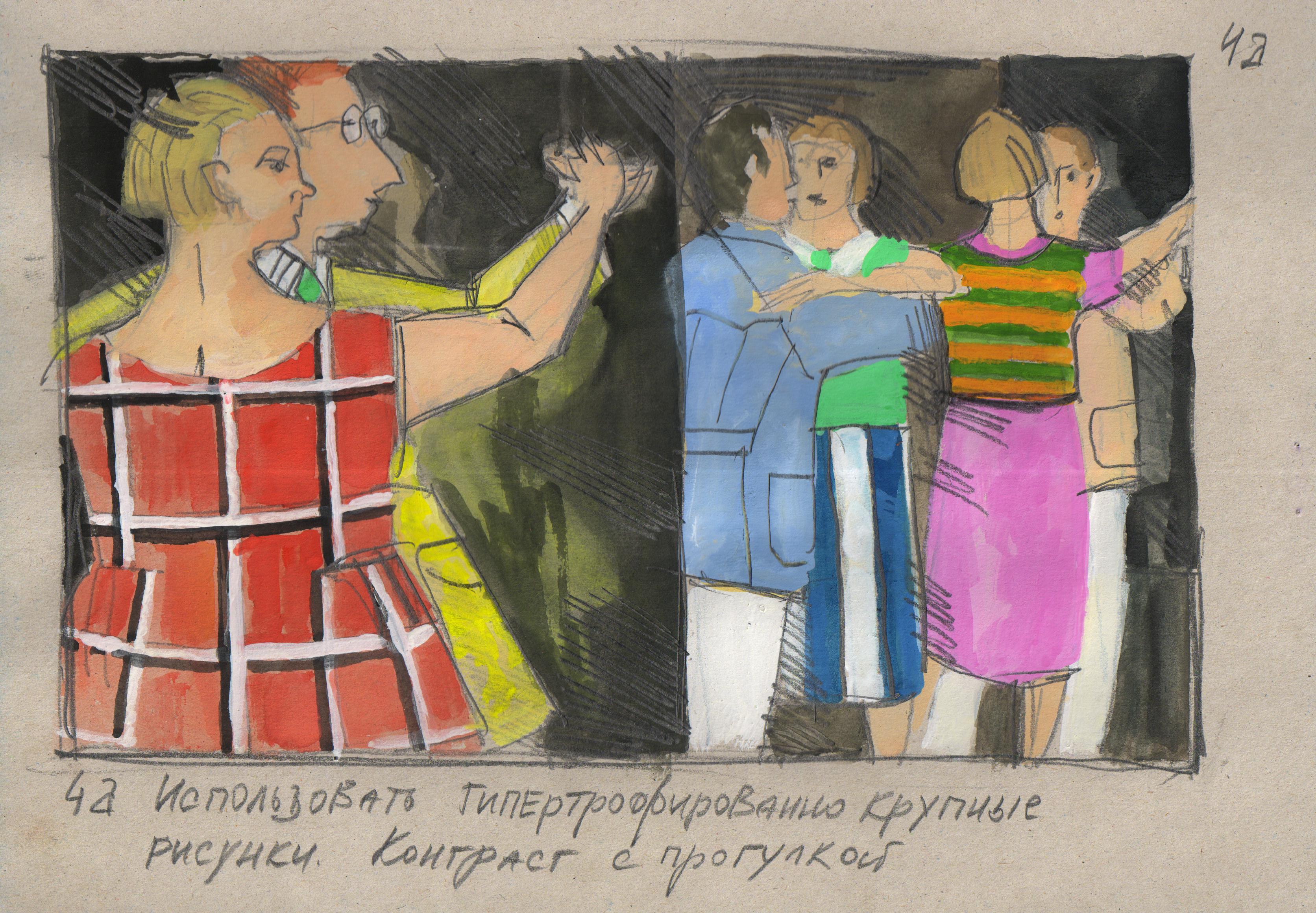 Downloads
How to Cite
Mingazitinova, Liubov', and Nadia Plungian. 2022. "How Khrzhanovskiy's DAU Was Tailored: An Interview With Costume Designers". Apparatus. Film, Media and Digital Cultures of Central and Eastern Europe, no. 14 (July). https://www.apparatusjournal.net/index.php/apparatus/article/view/302.
License
The articles in Apparatus are published under https://creativecommons.org/licenses/by/4.0/ This license does not apply to the media referenced, which are subject to the individual rights owner's terms.
The authors hold the copyright without restrictions and retain publishing rights without restrictions.