Image Politics. Ordinary Fascism – Contexts of Production and Reception
Sabine Hänsgen

Wolfgang Beilenhoff
Keywords:
Mikhail Romm, Iurii Khaniutin, Maia Turovskaia, Soviet Union, Federal Republic of Germany, German Democratic Republic, compilation film, documentary film, montage of attractions, voice-over commentary, Cinema and Third Reich, Cinema and Cold War
Abstract
Obyknovennyi fashizm / Ordinary Fascism (1965) is a Soviet film compiled from Nazi era film materials by Mikhail Romm together with Iurii Khaniutin and Maia Turovskaia. It was the first comprehensive attempt at a cinematic reflection on fascism and, implicitly, a post-Stalinist study of Soviet totalitarianism. As a key film of the 1960s it triggered a broad international debate that offers an insight into the discursive field of the political and ideological mirroring at the height of the Cold War period. Obyknovennyi fashizm is part of the "compilation film" genre, which, simultaneously, both re-releases reinterprets historic imagery. It was assembled from two million meters of footage from Nazi newsreels, documentaries and kulturfilms, confiscated from the inventory of the Reich Film archive by the Red Army and transported to Moscow in 1945. This footage was complemented by photographs, for example portraits taken by Hitler's personal photographer Heinrich Hoffmann or private snapshots of soldiers of the German Wehrmacht that proved controversial in the first Wehrmacht Exhibition in the 1990s. This article deals with the film's protracted production history as well as its controversial reception both in the Federal Republic of Germany and the German Democratic Republic. The analysis puts particular emphasis on the media strategies the film employs to achieve a critical reading of the Nazi footage, focusing on the interplay between visual montage and voice-over commentary as well as the use of other media forms (photography and writing). In the final part of the article Romm's film is examined in the context of other movies about National Socialism and the Holocaust, discussing earlier works including Alain Resnais' Nuit et brouillard / Night and Fog (1955, France), Erwin Leiser's Den blodiga tiden / Mein Kampf (1960, Sweden, Germany), and DEFA films and Polish documentaries as well as later examples such as the contemporary collage film Hitler's Hitparade (Oliver Axer and Susanne Benze, 2003, Germany).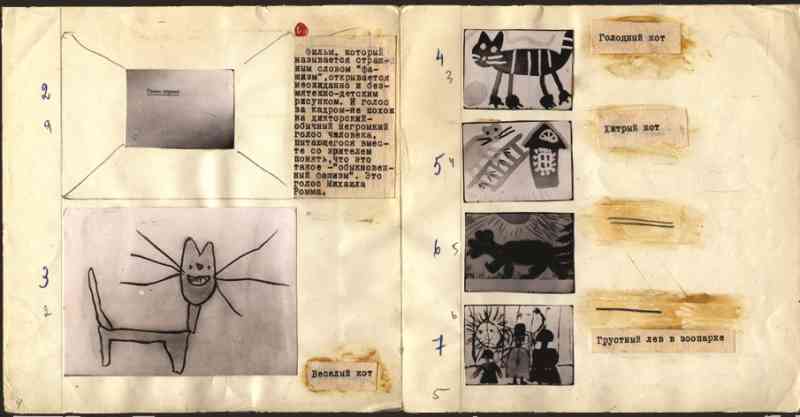 How to Cite
Hänsgen, S., & Beilenhoff, W. (2016). Image Politics. Ordinary Fascism – Contexts of Production and Reception. Apparatus. Film, Media and Digital Cultures of Central and Eastern Europe, (2-3). https://doi.org/10.17892/app.2016.0002-3.42
Copyright (c) 2016 Apparatus, Sabine Hänsgen, Wolfgang Beilenhoff
This work is licensed under a Creative Commons Attribution 4.0 International License.
The articles in Apparatus are published under https://creativecommons.org/licenses/by/4.0/ This license does not apply to the media referenced, which are subject to the individual rights owner's terms.
The authors hold the copyright without restrictions and retain publishing rights without restrictions.