The Life and Strange Surprising Adventures of Elizaveta Thiemann, a Baroness Who Made Films, Played the Part of Alexandra L'vovna Tolstaia, Lived Fifty Years After Her Own Death, Died in Obscurity, but Came Back to Film History
A Russian lecture by Peter Bagrov and Anna Kovalova
Anna Kovalova

Peter Bagrov
Keywords:
Elizaveta Thiemann, Paul Thiemann, Vladimir von Mickwitz, Lev Tolstoi, Russian Empire, film history, Russian Golden series, P. Thiemann and Reingardt, Era, emigration
Abstract
This video lecture focuses on the life and career of Elizaveta Thiemann, the first credited female film director in Russia. Together with her husband Paul Thiemann, she managed one of the most successful film companies in pre-revolutionary Russia, known, at different times, as Thiemann and Rheinhardt Trading House, Russian Golden Series [Russkaia zolotaia seriia], and Era. In the 1910s, the Thiemanns were responsible for such groundbreaking Russian films as Vladimir Gardin and Iakov Protazanov's The Keys to Happiness (1913) and War and Peace (1915), Gardin's Anna Karenina (1914) and Vsevolod Meyerhold's The Picture of Dorian Gray (1915). Until recently, very little was known about Elizaveta Thiemann's life after the October Revolution. The lecture covers her cinematic achievements of the 1910s and, for the first time, sheds light on her fascinating "afterlife" in Europe. This was made possible thanks to memoirs, photos, letters, and documents discovered in Thiemann's family archive last year.
This lecture was given on April 16th 2021 to contribute to the charity campaign for AdVita Fund, an institution that provides support to children and adults with oncological, hematological and immunological diseases treated in hospitals of St. Petersburg, Russia.If you kindly wish to make a donation, please consult the AdVita official website: https://advita.ru/khochu-pomoch/pomoch-dengami/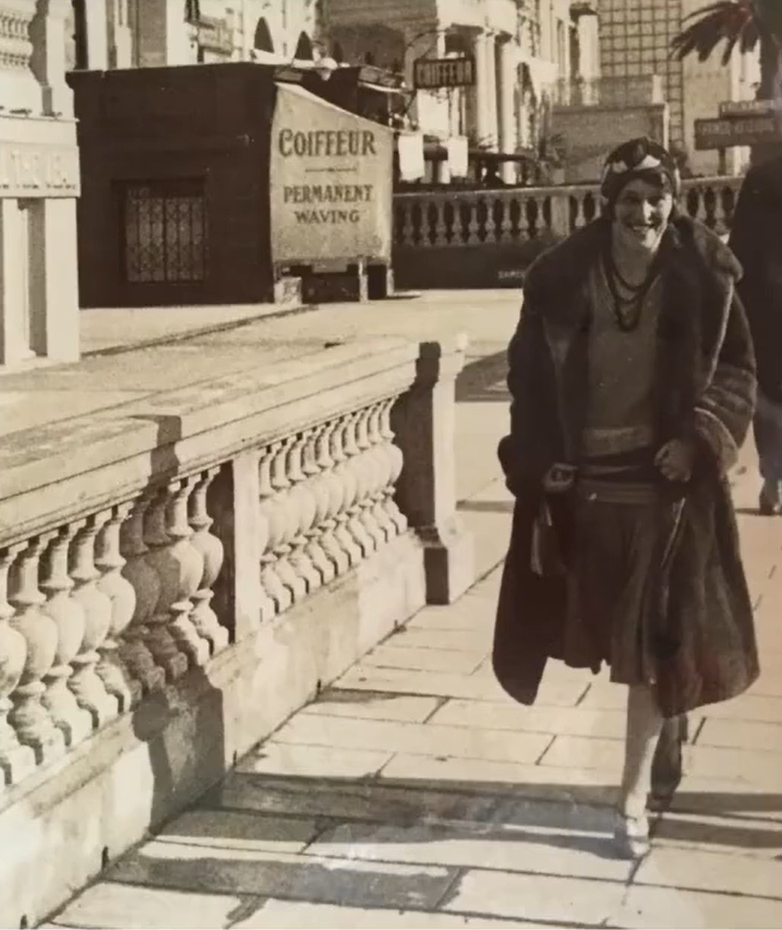 How to Cite
Kovalova, Anna, and Peter Bagrov. 2022. "The Life and Strange Surprising Adventures of Elizaveta Thiemann, a Baroness Who Made Films, Played the Part of Alexandra L'vovna Tolstaia, Lived Fifty Years After Her Own Death, Died in Obscurity, But Came Back to Film History: A Russian Lecture by Peter Bagrov and Anna Kovalova". Apparatus. Film, Media and Digital Cultures of Central and Eastern Europe, no. 13 (January):148. https://doi.org/10.17892/app.2021.00013.287.
Copyright (c) 2022 Apparatus. Film, Media and Digital Cultures of Central and Eastern Europe
This work is licensed under a Creative Commons Attribution 4.0 International License.
The articles in Apparatus are published under https://creativecommons.org/licenses/by/4.0/ This license does not apply to the media referenced, which are subject to the individual rights owner's terms.
The authors hold the copyright without restrictions and retain publishing rights without restrictions.