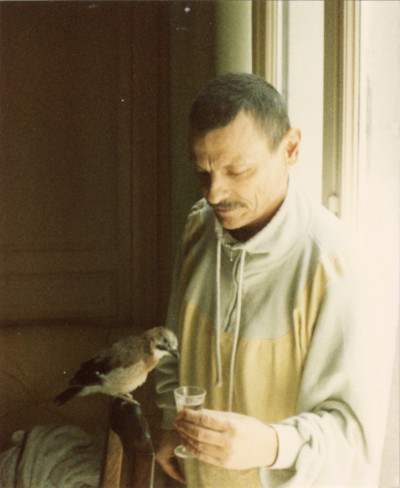 The Omens: Tarkovsky, Sacrifice, Cancer
Abstract
In this elegiac essay on Andrei Tarkovsky's last year, which traces his reluctant acceptance of cancer's  inexorable advance and inevitable victory, Robert Bird interweaves fragments from the director's life, writings, and films to offer a moving meditation on the poetics of dying. In so doing, Bird gently challenges the mystical notion that Tarkovsky's final film Sacrifice somehow prophesies its creator's death; rather, Bird suggests that Sacrifice should be seen as a brilliant distillation of the themes that dominated Tarkovsky's oeuvre and as a fitting culmination to his life in art. The essay is illustrated with previously unpublished snapshots of Tarkovsky during his final year taken by his friend and collaborator Irina Brown. 
Editor's Note: Sadly, Robert Bird died of cancer on September 7, 2020 before this essay, which he intended as his testament, could be published.  In tribute to Bird's life and legacy, we are releasing it in advance of the rest of Apparatus, no. 10. 
Keywords
Andrei Tarkovsky; Irina Brown; Soviet Union; Paris; film; Sacrifice; death; oncology; cancer.
DOI:
http://dx.doi.org/10.17892/app.2020.00010.225

Apparatus. ISSN 2365-7758