Cinematographic Dance Ecstasy
Collective Bodies, Dance Rites of the Khlysts and 'Choreomania' in the Cinema of the Late Tsarist Empire
Keywords:
Alexander Chargonin, Władisław Starewicz, Grigorii Boltianskii, Russia, Late Russian Empire, Russian Soviet Federative Socialist Republic, Dark Faith, Lgushchie Body, Belye golubi, Khlysts, performance culture, contemporary dance, ecstasy, choreomania
Abstract
The research focuses on dance ecstasy as a specific corporeal experience of modernity and its intertwining with Russian cinema. The article addresses dance mania (beyond tango) as a central cultural cipher of European modernity and explores how the topos circulated transmedially within culture and was both appropriated and significantly co-formulated by Russian cinema. The case study will focus on an unusual, but for the Russian culture formative modelling of dance mania: the 'radenie', the sectarian dance rite of the Khlysts, which in the 1910s provoked an ambivalent reception among the cultural and social elite. After the February Revolution of 1917, a great number of films were made that evolved their plots around the dark machinations of the Khlysts. Among them the film company Rus′ with its 'sect-series' Ishchushchie Boga (1917/1918). Based on the fragmentary preserved films and including contemporary social, cultural, and aesthetic discourses, the article will elaborate historical constellations and examine the aesthetic potential of dance manias. Not only do the films present the ecstatic bodies as a form of collective psychopathology, they make it the main visual attraction of the film.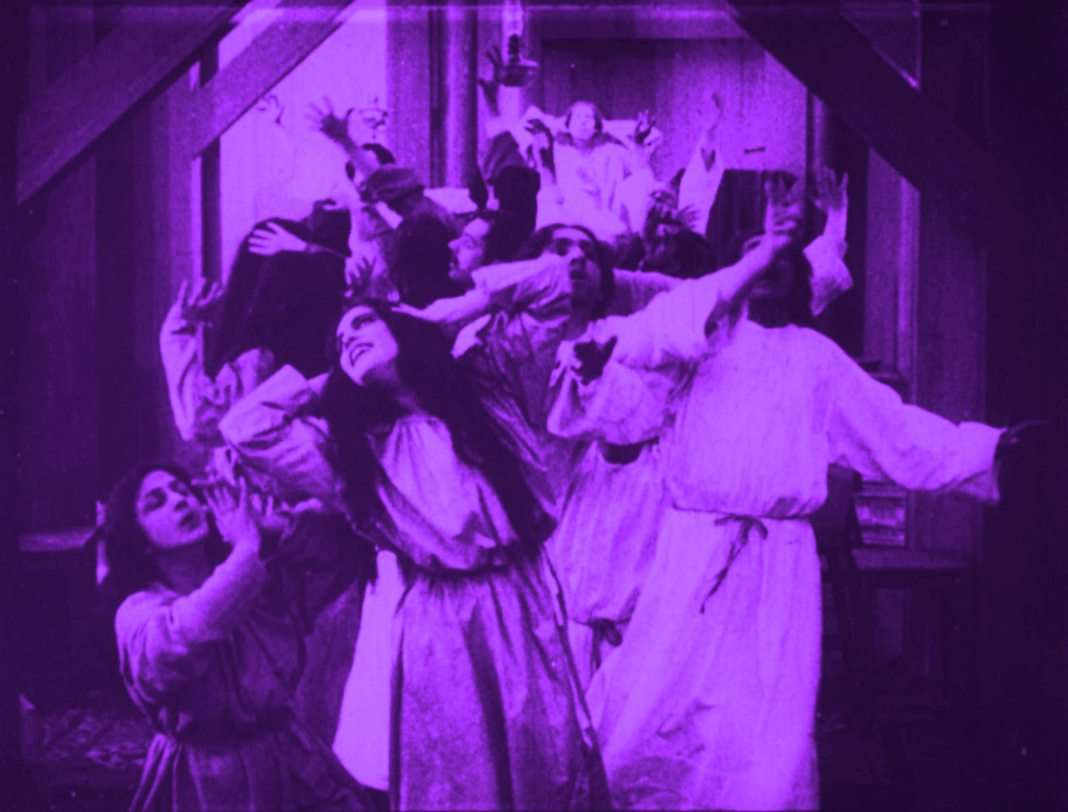 Downloads
How to Cite
Wanner, Clea. 2023. "Cinematographic Dance Ecstasy: Collective Bodies, Dance Rites of the Khlysts and 'Choreomania' in the Cinema of the Late Tsarist Empire". Apparatus. Film, Media and Digital Cultures of Central and Eastern Europe, no. 16 (March). https://doi.org/10.17892/app.2023.00016.307.
Section
Articles: The Haunted Medium
License
The articles in Apparatus are published under https://creativecommons.org/licenses/by/4.0/ This license does not apply to the media referenced, which are subject to the individual rights owner's terms.
The authors hold the copyright without restrictions and retain publishing rights without restrictions.