Chronicles of a Great Non-Encounter: <i>The Idiot</i> by Andrei Tarkovsky
Keywords:
Andrei Tarkovskii, Fedor Dostoevskii, Prince Myshkin, film adaptation, the Thaw, diary, project.
Abstract
This article is dedicated to one of the most under-researched episodes in Andrei Tarkovskii's biography - his unrealised plan to adapt The Idiot for the screen. Tarkovskii's diary entries show that he returned to the idea of filming The Idiot repeatedly over the course of a decade, and I use those entries to chart his developing approach to the project. Such persistent intention allows for examination of this project within the general context of Tarkovskii's evolving ideas and beliefs, since his observations about adapting The Idiot almost always reflected the concerns he had while working on other films, as if Dostoevskii's novel acted as 'mirror', a measure with which all decisions had to be reconciled. Therefore, staying within the limits of 'documentary' reconstruction of this one project, I will nonetheless attempt to make certain generalisations and assumptions regarding a few key motifs in Tarkovsky's work: his multifaceted interest in Dostoevskii's persona and poetics, his perception of female figures, specificities of his approach to cinematic adaptations of literary works, etc. Finally, I will clarify that the reasons why Tarkovskii's The Idiot was never started are not limited to Goskino's proverbial resistance, which is normally referenced when discussing one of the most significant unrealised films in the history of Soviet cinema.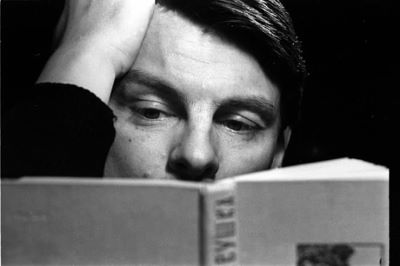 Downloads
How to Cite
Apostolov, Andrei. 2020. "Chronicles of a Great Non-Encounter: <i>The Idiot< i> By Andrei Tarkovsky". Apparatus. Film, Media and Digital Cultures of Central and Eastern Europe, no. 10 (September). https://doi.org/10.17892/app.2020.00010.139.
License
The articles in Apparatus are published under https://creativecommons.org/licenses/by/4.0/ This license does not apply to the media referenced, which are subject to the individual rights owner's terms.
The authors hold the copyright without restrictions and retain publishing rights without restrictions.