The Semiotics of Insurrection: Farocki and Ujică's <i>Videograms of a Revolution</i>
Keywords:
Harun Farocki, Andrej Ujică, Romanian 1989 revolution, reflexivity, semiotics, historiography.
Abstract
The focus on the chronology of the Romanian 1989 revolution and the sparing use of authorial commentary in Harun Farocki and Andrej Ujică's Videogramme einer Revolution / Videograms of a Revolution (1992, Germany) conceal the film's deeper thematic concern with signification. For the revolution to succeed, the signs associated with Nicolae Ceaușescu's regime needed to be replaced with new ones. The latter, however, needed to seem familiar to the viewers of the National TV broadcasts – the revolution's principal media outlet – in order to be comprehended. Some of the earlier commentaries on Videograms note this paradox but do not offer a sustained analysis of the complex and evolving dynamics among the various signs within the film: those used by the regime's representatives, those used by the revolutionaries, and the signs specific to Videograms as a work of cinema. This article argues that the film's preoccupation with sign production and reception operates as an agent of reflexivity – characteristic of Farocki's entire oeuvre – and illuminates its meaning-making implications for Videograms.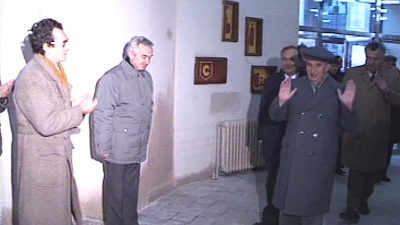 Downloads
How to Cite
Jovanovic, Nenad. 2020. "The Semiotics of Insurrection: Farocki and Ujică's <i>Videograms of a Revolution< I&gt";. Apparatus. Film, Media and Digital Cultures of Central and Eastern Europe, no. 10 (September). https://doi.org/10.17892/app.2020.00010.209.
License
The articles in Apparatus are published under https://creativecommons.org/licenses/by/4.0/ This license does not apply to the media referenced, which are subject to the individual rights owner's terms.
The authors hold the copyright without restrictions and retain publishing rights without restrictions.