From Soviet Hairstyles to Contemporary Gender Politics
An Interview with Jekaterina Oertel, Head of Make-up and Hair Design, Participant, Co-Director, and Editor on the DAU Project
Keywords:
Jekaterina Oertel, Ilya Khrzhanovskiy, Denis Shibanov, make-up and hair design, costume design, set design, authenticity, sex, gender politics, humour, contemporary Russian women's cinema, lesbian cinema, DAU. Katya Tanya, DAU. Natasha, DAU's reception
Abstract
This article is a transcript of a two-hour interview with Jekaterina Oertel, who worked on the DAU project from 2008 to 2018 in a range of key roles, including as the head of make-up and hair design; a participant, or actor; a co-screenwriter; and the editor and co-director (with Ilya Khrzhanovskiy) of seven DAU films and two DAU series. The questions seek to elicit Oertel's perspective on various aspects of four broad topics: the shooting process in Kharkiv between 2008 and 2011; the editing and co-directing process, conducted in London between 2012 and 2018; the films that Oertel co-directed, with particular focus on DAU. Katya Tanya; and the aims, outcomes and reception of the DAU project as a whole.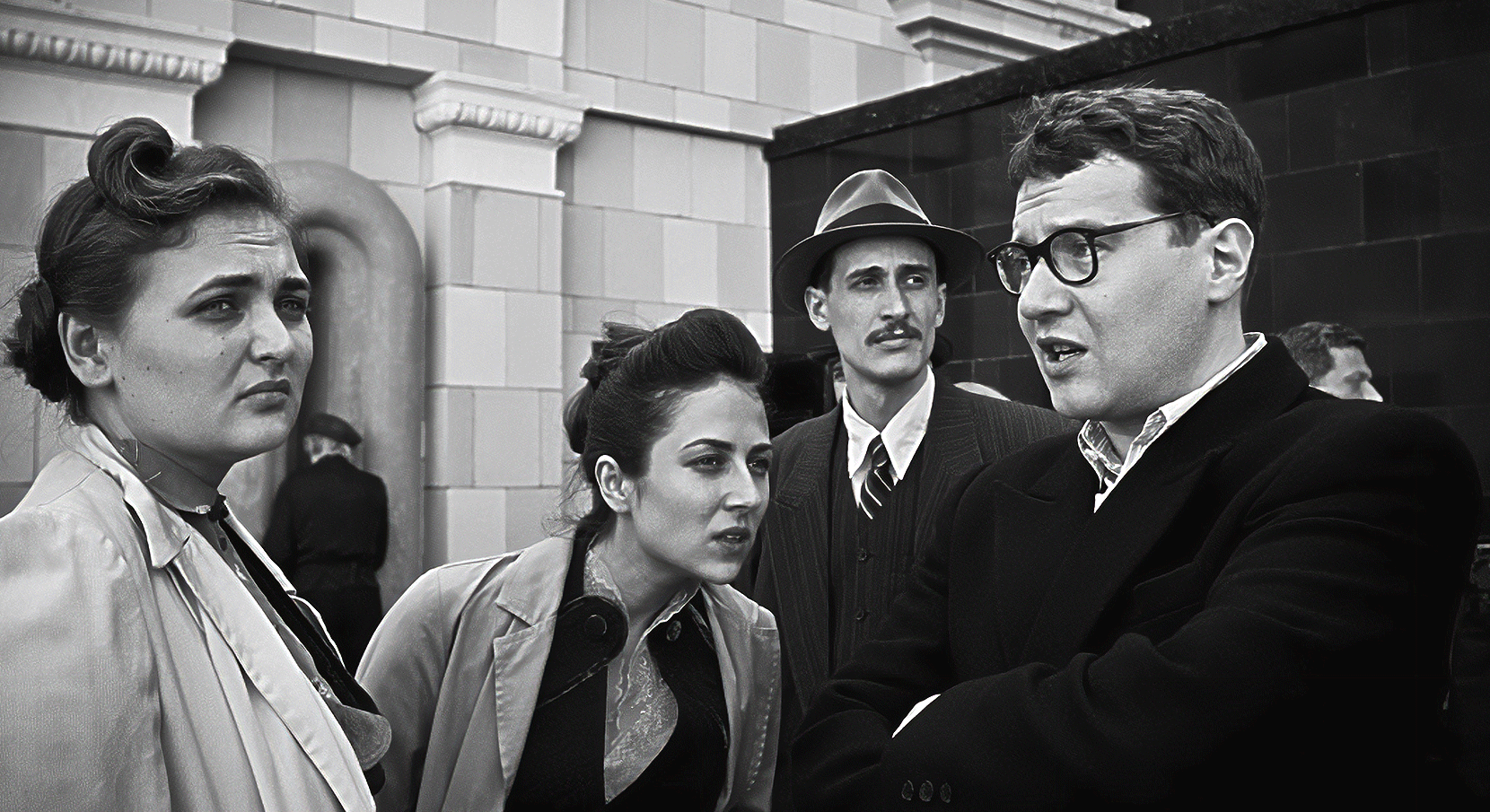 Downloads
How to Cite
Morley, Rachel. 2022. "From Soviet Hairstyles to Contemporary Gender Politics: An Interview With Jekaterina Oertel, Head of Make-up and Hair Design, Participant, Co-Director, and Editor on the DAU Project". Apparatus. Film, Media and Digital Cultures of Central and Eastern Europe, no. 14 (June). https://doi.org/10.17892/app.2022.00014.291.
License
Copyright (c) 2022 Apparatus. Film, Media and Digital Cultures of Central and Eastern Europe
This work is licensed under a Creative Commons Attribution 4.0 International License.
The articles in Apparatus are published under https://creativecommons.org/licenses/by/4.0/ This license does not apply to the media referenced, which are subject to the individual rights owner's terms.
The authors hold the copyright without restrictions and retain publishing rights without restrictions.